Trick or Treat! If you got my last newsletter, you know this month I'm celebrating Waiting for the Laird's release on October 19th by participating in several terrific Halloween contests and giveaways. (If you didn't get my newsletter, click on the plaid heart at the right side of this page to subscribe!)
Enter the contests, and you could get the treats! Scroll down through my blog posts for the links. You'll want to check these out—who knows what you might win, or what new author's books you might fall in love with?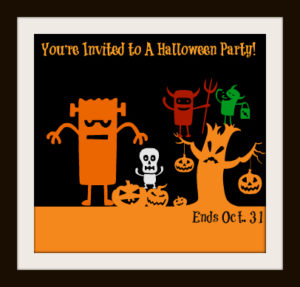 The Kindle Book Review is throwing a party—and it's full of treats!
Here's a chance to win a $25 Amazon Gift Card and find some killer seasonal #Kindle deals. Just click on the link and enter at the #1 site for reader giveaways–The Kindle Book Review. It's easy & fun. If you love reading, Enter Now—the giveaway ends Oct. 31st.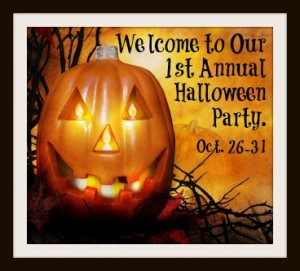 Will a ghost be the key to his past and their future?
Widow Lara MacLaren hungers for the hunky architect she hires to restore her derelict Scottish manor, but is she ready for a relationship…and is Ian ready for her twins?

Ian Paterson is eager to awaken Lara's passionate side. Yet, if he reveals his ancestral claim to her estate, he risks losing her and his job. His clan's history, lost over the years, may be hidden in the walls—along with a ghost waiting for the laird's return.

When they uncover a room full of Jacobite treasure, proof of his ancestry, Ian realizes he's out of time. If the ghost is real, it could expose his secret and destroy his romance with Lara. Ian must convince her she and her twins are the future he truly wants.
Get WAITING FOR THE LAIRD from your favorite bookseller today!
Amazon | B&N | iBooks | Kobo | BookStrand | The Wild Rose Press