Just in time for Valentine's Day 2016!  Enjoy Sweetie Pie, my new contemporary fantasy novella—with plenty of Candy Hearts romance.

You're going to love Sweetie Pie! It's different in several ways from my historical Highland Talents series. For one thing, it has contemporary sensibilities—in other words, it's a bit spicier. And to give you a much-needed break from mid-winter, it's set in beautiful, balmy, sunny Hawaii.
But to keep the connection you and I love to all things Scottish, the heroine, Makenna, is from Scotland. Her name sounds Scottish, but it's more than it appears to be. It's also a Hawaiian name, which makes it a perfect blend to reflect her heritage—a Scottish father and Hawaiian mother.
And Makenna's Valentine, Tom, the surfer? Well, he's more than he appears to be, too.
I hope you'll enjoy a holiday from 16th century Scotland to visit present-day Kailua-Kona with me. 
Makenna Stewart flees Scotland for the Big Island of Hawaii intent on making real a cherished dream—a bakery of her own. Hard work and long hours leave Makenna craving some fun in her life. Her best customer, Greek-god sexy surfer Tom may be just what she needs, but she suspects there's more to him than board shorts and a devastating smile.

Retired professional surfer and real-estate multi-millionaire Tom Bensford, is there when she opens every morning, but he's not craving her Morning Glory muffins. Fascinated by the dark-haired, blue-eyed wahine with the creamy Celtic skin and devastating Scottish accent, he's never met a woman like her. Too bad he's about to destroy her dreams.

To him, it's just business. To her, it's the kind of betrayal she fled Scotland to escape. Can the island magic in Makenna's heritage save her dream and their romance, or will his secret tear them apart?
Get Sweetie Pie at these and other booksellers today! 
Amazon   Barnes&Noble   iBooks   Kobo   The Wild Rose Press  AllRomanceEBooks  BookStrand

Join my Rafflecopter Contest!   Enter Here  Enter between January 7 and midnight January 13!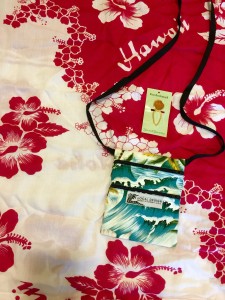 You could win a $50 Amazon gift card Grand Prize, or one of these: a gorgeous red and white Hawaiian hibiscus print shawl, a Koa Wood Bookmark or a made-in-Hawaii two-zip neck pouch.
And check out the rest of the Candy Hearts novels at The Wild Rose Press!


You can also enter The Wild Rose Press Candy Hearts series Rafflecopter Contest to win a Kindle Fire!