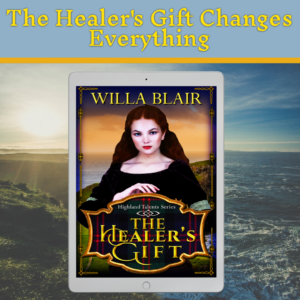 THE HEALER'S GIFT re-release includes a new chapter-length Epilogue you definitely will want to read. I'll give you one clue about it–Aileana Shaw, wife of Toran Lathan, the Healer whose gift the book is name for, makes an appearance.
Dying to know WHY? Click Here to get your copy! 
And for history buffs, I've added an Author's Note about the historical setting of the story. Logen MacDugall's path to becoming laird is quite different from Toran Lathan's in HIGHLAND HEALER. Check it out!
Want to know more before you buy? Click HERE to read the blurb and an excerpt.