You've enjoyed my books in print. Now listen to HIS HIGHLAND ROSE!
An audiobook is a totally different way to experience the story. And trust me, you'll love the delicious narration by Dave Gillies. Even if you're not a long-time audiobook fan, you're sure to enjoy HIS HIGHLAND ROSE (His Highland Heart series book 1), available now on over forty audiobook sellers. 

And coming soon, HIS HIGHLAND HEART (His Highland Heart series book 2) is in production. The audiobook will be out later this year!  Check back here often to see if it's up yet on your favorite audiobook seller.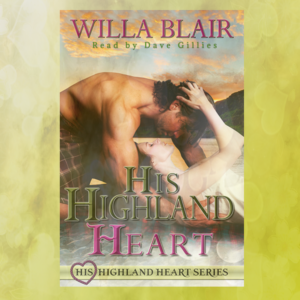 Don't wait! Get your copy of HIS HIGHLAND ROSE today and start listening!
And more…!