My bestselling 

Highland Talents

series is complete!
Follow the heart-pounding adventures—and heart-warming romances—of the Lathan Clan, their friends—and enemies—in the Highland Talents series, starting with the prequel, Heart of Stone, to the award-winning Highland Healer, Highland Seer, and more.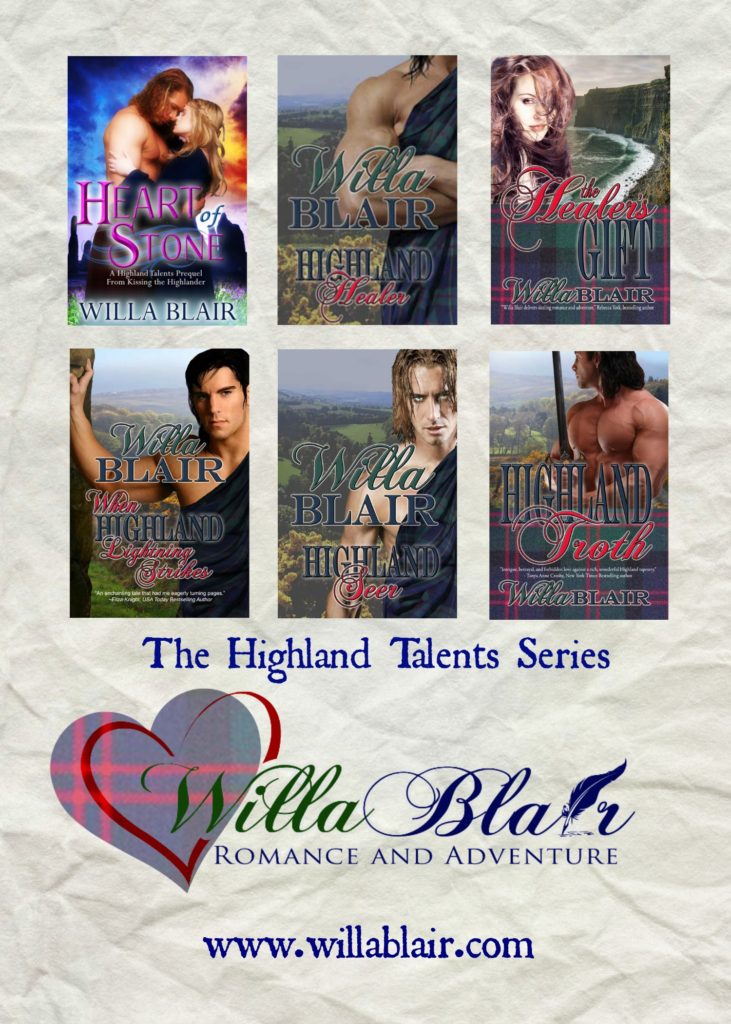 Get the entire bestselling Highland Talents series in ebook or print. And if you love listening to a Scottish accent, Highland Healer and Highland Seer are available as audiobooks, too. 
Do you want to be the first to know what I'm doing next? Are you eager for details about my new book and new series?  Join my mailing list and you'll find out about release dates and  read excerpts before anyone else. Plus, my newsletter subscribers get access to special contests! To join, click on the red link or on the plaid heart in the upper right corner of this page.