HIS HIGHLAND BRIDE is on sale!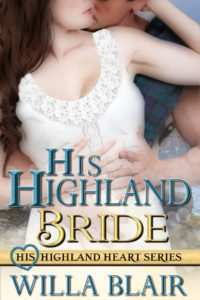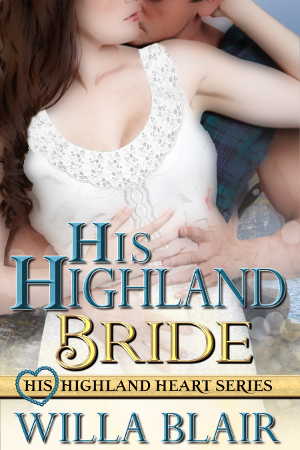 Now through 16 August, get this RONE-finalist romance for only $2.99.
Book 3 in my His Highland Heart series, HIS HIGHLAND BRIDE is perfect for fans of friends-to-lovers romance. 
Get your copy today!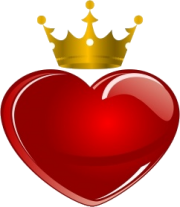 "The tension between Elizabeth and Cameron is intense! They smolder with restrained emotions…a very enjoyable and well-written book to satisfy any historical romance lover, especially one who enjoys forbidden love!" InD'Tale Magazine Crowned Heart
"Ms. Blair has delivered a wonderful and captivating read in this book where the chemistry between this couple was strong; the romance hot…" Book Magic – Under a Spell with Every Page
"I found myself falling in love with Cameron Sutherland…However, the road to happiness is a long and arduous one, filled with mystery, and danger. Is Cameron up to the task? Grab a copy of this wonderfully written book to find out!" The Reading Cafe

A Dutiful Daughter No More
When Mary Elizabeth Rose's father marries a much younger lass in hopes of siring a male heir, Mary sees her chance to escape her role as his chatelaine, but fears his next step will be to betroth her to a stranger. She has a different future in mind—with a sometimes charming, sometimes difficult and arrogant wounded Highlander.
He Owes Her His Life
Cameron Sutherland is not too delirious to recognize Mary Rose is the first woman he could seriously consider taking as his bride. He'd like nothing better than to spend years repaying the debt he owes his angel of mercy for taking him in and saving his life. First, he must convince her to defy her father one last time.
Will They Put Love Before Duty?
For Mary, Cameron has become the man whose every smile has the power to bring her to her knees. But he is as duty-bound as she is, and responsibility calls him back to Sutherland, where she fears he will stay, forgetting her and all they've shared. With another powerful clan's interests at stake, Cameron's return sets events in motion that will have life-changing consequences for the woman he can't forget.