I'll be with Sasha Summers, Pam Morsi and Teri Wilson at the La Cantera Barnes & Noble on Saturday, 13 February at 10 am.
15900 La Cantera Parkway Bldg 27
San Antonio, TX 78256
210-558-2078 
Don't miss it! We'll be signing books, and for those of you who want to write, we'll give you the scoop on writing romance novels, so bring lots of questions!
For more information, click HERE.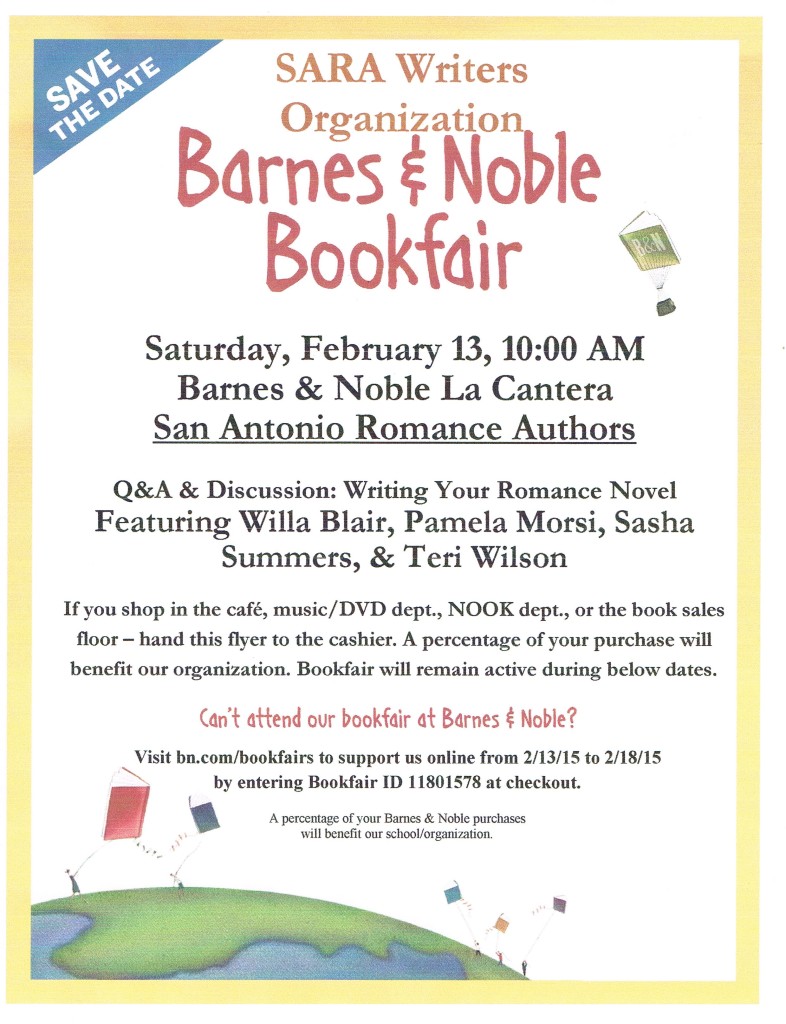 Please bring a copy of this flyer with you. A portion of any sales will benefit the San Antonio Romance Authors.