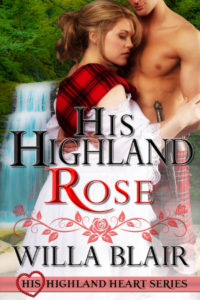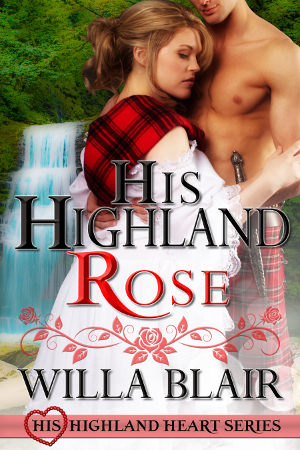 My birthday happens this week, but you get the present! Today through August 15 (Friday), you can get HIS HIGHLAND ROSE for free on Amazon.
"Wow! I absolutely loved this story! A braw highlander, a feisty heroine, love at first sight, close family all make a winning combination." ★★★★★

"Loved it! The characters were relateable and believeable. A joy to read. Perfect lead in to the series. Looking forward to reading the rest." ★★★★★

"This story was instantly captivating and was a non-stop read for me. The characters burst to life and the setting realistically transports the reader back in time to the early 1400s Scotland. There's a wonderful supporting cast of characters, plenty of heat and chemistry between the main characters, all wrapped with faithful adherence to the customs and societal expectations of the time. I loved all of these characters, and laughed and cheered with them as they worked through the personal conflicts and political implications on their way to a very sweet and satisfying HEA." ★★★★★
What happens when three sisters gang up on their father to get what they want? You'll have to read the book to find out. Click on the cover or HERE to get your copy and enjoy!