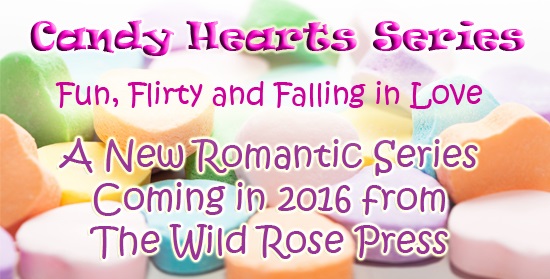 A Sweet Celebration!
Join me and your favorite Candy Hearts series authors for a celebration on Facebook Thursday, 11 February. We'll  have lots of games and fun giveaways for you and your friends, so spread the word!
The Candy Hearts Romance series is brought to you by The Wild Rose Press. Fun, Flirty and made for Falling in Love on Valentine's Day, Candy Hearts series books feature everything from sweet and saucy to steamy and naughty!
The Cohost Author Schedule (Times in PST):
3:00 – Cait Jarrod & Barbara Burke
3:30 – Misty Simon & Katie O'Sullivan
4:00 – Peggy Jaeger & Laura Strickland
4:30 – Maureen L. Bonatch & Brenda Gayle
5:00 – Anita Kidesu & Jana Richards
5:30 – Marie Tuhart & Willa Blair
6:00 – JC McKenzie & Tena Stetler
6:30 – Nancy Fraser & Stephanie Kepke
7:00 – Judy Ann Davis & Emma Kaye
7:30 – Allyson Hayes & Angela Hayes (It's a Hayes party!)
8:00 – Sydney St. Claire & Ursula Whistler
8:30 – Debbie Druzy
9:00 – Doreen Alsen & Kayden Claremont
9:30 – Heidi Wessman Kneale
10:00 – Monique DeVere
All times are in PST
Remember to enter The Wild R0se Press Rafflecopter Giveaway before Valentine's Day for your chance to win a Kindle Fire!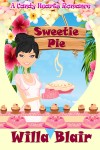 And get my Candy Hearts book, Sweetie Pie, at your favorite bookseller Here!