It's finally here!  Release day for Kissing the Highlander!  
Do you have your copy yet?  Click HERE for all the bookseller links you want to buy your very own copy of this amazing anthology.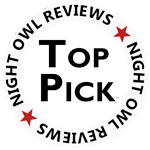 Night Owl Reviews has already named it a five-star Top Pick! 
Valentine's Day is coming!  Who needs candy hearts when you can give your sweetheart five bestselling authors? Five men in kilts, and five women they can't live without, all in the Highlands of Scotland…  
You're going to fall in love!