Check Here Often to Keep Up with News, Interviews and Appearances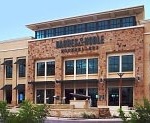 13 February 2016 – Book signing and Expert Panel Discussion on Becoming a Published Author at Barnes & Noble, La Cantera, San Antonio
11 February – Candy Hearts Series Celebration on Facebook
13 January 2016 – Sweetie Pie (A Candy Hearts Novella) released!
21 October 2015 – When Highland Lightning Strikes (A Highland Talents Novella) released!
26 August 2015 – Heart of Stone  (Highland Talents Prequel) released!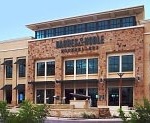 5 July 2015 – Book signing 2-4 p.m. at Barnes & Noble, La Cantera, San Antonio as part of B&N's "Time Travel Weekend" July 3-5. Perfect for fans of Outlander!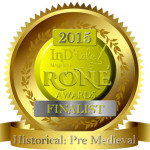 29 May 2015 – Highland Troth is a RONE Award Finalist in the Historical/Pre-Medieval category!
11-17 May 2015 – Vote for Highland Troth to final in InD'Tale's RONE Awards contest!
31 March 2015 – Highland Healer and Highland Seer rereleased by Amazon Publishing under the AmazonEncore imprint at $3.99 with new covers!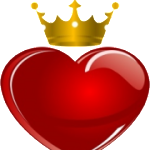 27 February 2015 – InD'Tale Magazine gives HIGHLAND TROTH (Highland Talents #3) ★★★★1/2 Stars! Read the full review HERE.
 10 February 2015 – Coming for Valentine's Day 2015, HEART OF STONE in Kissing the Highlander, a Scottish historical romance anthology of novellas by five bestselling authors: Willa Blair, Eliza Knight, Victoria Roberts, Vonda Sinclair and Terry Spear. Preorder 11 January-9 February!
5-30 January 2015 – HIGHLAND TROTH Blog Tour
2 January 2015 – I'll be guest-hosting at The Leisure Zone Anniversary Event on Facebook  from 11-12 CST. Click HERE to join the party!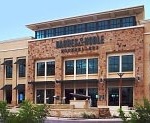 14 December 2014 – Book Signing!  I signed HIGHLAND TROTH  and the rest of my Highland Talents series at the Barnes & Noble La Cantera in San Antonio, TX from 1-3 p.m.
3 December 2014: Release Day for HIGHLAND TROTH (Highland Talents #3) Ebook

2 December 2014 – Read an exclusive excerpt from HIGHLAND TROTH on HEAUSAToday!
18 October 2014 – HIGHLAND TROTH released in Print!
1 September 2014 – Part 2 of recommendations for your own Highland adventure at HEAUSAToday!
25 August 2014 – Yearning for your own Highland adventure…with a sexy man in a kilt?  Check out our recommendations at HEAUSAToday.
23 July 2014  – The 2014 "Readers for Life" Literacy Autographing will be on Wednesday, July 23, 2014 from 5:30 – 7:30 p.m. at the San Antonio Marriott Rivercenter Hotel in the 3rd floor ballroom. Click HERE to see the list of signing authors. I'll be signing.  See you there!
17 July 2014 –  Release date for the Boxed Set containing Highland Healer. From the Wild Rose Press: A Highlander's Destiny – Strength, Love and Courage!
11 July 2014 – Highland Seer awarded Honorable Mention in the RONE Awards Historical Medieval category
9 July 2014 – Audiobook Release date for Highland Seer!
2 July 2014 – Worldwide Release date for The Healer's Gift!
15 May 2014 – Both Highland Healer and Highland Seer are 2014 RomCon Reader's Crown (Historical) Finalists!
25 April 2014 – Highland Seer is a RONE Award Finalist!
27 March 2014 The Healer's Gift available on Kindle!
24-30 March 2014 RONE Award voting period for Romance: Medieval.  Vote for Highland Seer!
26 March 2014 – Appear on San Antonio Public Library Women's History Month Panel – Women Writers: Inspiration and the Realization of a Writer's Life- A panel discussion with published women authors Willa Blair, Jordan Dane, Jolene Navarro, Sasha Summers, Teri Wilson.
3 March 2014 Release Day for the audiobook version of Highland Healer!
10 February 2014 I'm on USAToday's HEA with fellow SARAs talking about what makes San Antonio the most romantic city in the country.
8 February 2014 Book signing at The Shops at La Cantera Barnes & Noble, San Antonio, TX.  I'm signing Highland Healer and Highland Seer!
25 January 2014 Burns' Night Blog Hop – Prizes!
21 January 2014 The new Romantic Historical Reviews gives Highland Seer 3 1/2 stars. "…this is different enough from other Highland romances to stand out from the pack, and I will definitely read the others in this series. Ms. Blair's writing style is natural and evocative . . ."
23 December 2013 A Very Special Scots Holiday Party on Facebook: All I Want for Christmas is One Hot Scot, with a Baker's Dozen fabulous Scottish Historical Romance Authors
14 December 2013 Book signing at The Shops at La Cantera Barnes & Noble, San Antonio, TX!  I signed Highland Healer and Highland Seer!
12 November 2013 – USAToday HEA reviews and recommends HIGHLAND SEER!  "Willa Blair's latest Scottish Highlands historical is the deeply satisfying story of a desperate lady laird and an honor-driven master of arms."
 7 November 2013 – Tantor Media to produce HIGHLAND HEALER as an audiobook!" Available Spring 2014
 4 November 2013 – InD'Tale Magazine gives HIGHLAND SEER (Highland Talents #2) ★★★★1/2 Stars!  Read the full review HERE.
3 November 2013 – Between the Pages Interview
2 November 2013 – Savvy Authors Be a Writer!
1 November Writerspace Today is Highland Seer's Release Day!
1 November 2013 – Official Release Date for HIGHLAND SEER – available from Barnes & Noble, Sony, KOBO, iBooks, All Romance E-books, etc., and also in print from Amazon and The Wild Rose Press
29 October 2013 – SARA Cafe Welcomes Willa Blair
 24-27 October 2013 Novelists, INC conference in Myrtle Beach, SC – 5 days of sun (I hope), fun, networking with other multi-published authors, and learning a lot!
1 October 2013 – Tonight at 8:30 pm, find me on Canned Laughter and Coffee with @ReneeBernard!  Listen in!
7 September  – Five writers, 5 free books. YOU decide which hero is the most sigh-worthy of the bunch. http://ajbooks.blogspot.com  One is mine! (Hint, hint!)
   28 August 2013 – Fun interview at authorstowatch.com – Does Karma have its way with Donal MacNabb?  He certainly deserves it!
 26-30 August  Play 20 Questions at Long and Short Reviews 6th Anniversary. Prizes include $100 GCs and more.
23 August 2013 – Interview with JT Bock 
20 August 2013 – Ellie MacKyrie's interview at Romance Lives Forever
14 August 2013 – What's in those Rabbit Holes of History? on Savvy Authors
   13 August 2013 – Three Authors, Three Favorite Things on USAToday's HEA blog with Karen Robards and Heather Lire: Favorite Action/Adventure movies
12-18 August 2013 The Gliterary Girl Summer of Love Blog Hop – Prizes! Including a copy of Highland Seer!
8 August 2013 – Highland Healer is the Book-a-Day Giveaway at All Romance E-Books
6 August 2013 – Donal MacNabb's interview at RomCon
5 August 2013 – I'm interviewed at parajunkee.com
5 August 2013 I'm the guest judge at writeonwendy.com for the 5-Minute Fiction Contest after my Interview HERE.
24 July 2013 HIGHLAND SEER comes out on Kindle KDP Select!
23 July 2013 HIGHLAND SEER is featured on USAToday's HEA blog!  

17-20 July 2013 I'll be at the Romance Writers of America National Convention and signing Highland Healer at the Literacy Book Signing in Atlanta on 17 July.  I hope to see you there!
3 June 2013 Savvy Authors post: "Hell Week"
30 May 2013 I've become a regular contributor to USAToday's Happy Ever After blog. Do you have a Scottish historical release coming up? Let me know so I can include it!
27 May 2013 Savvy Authors post: "Critique Me!"
20 May 2013 Savvy Authors post: "Drown the Little Darlings"
30 April 2013 – Read my Interview with the Coffee Crew at Coffee Time Romance
19-21 April 2013 – Washington Romance Writers Retreat
19 April 2013 – Sign Highland Healer at Turn the Page Bookstore with Nora Roberts, Rebecca York, Allison Leota, Mary Burton, Darynda Jones, Sally MacKenzie, Grace Burrowes, Christine Trent, Dorien Kelly, Shiloh Walker, Jane Porter, Hope Ramsay, P.J. O'Dwyer, Alethea Kontis, and Sarah Wendell.  What an experience!
12 April 2013 Romancing the Book blog appearance
March 2013 – I survived the 2013 Blogging from A to Z Challenge! Scroll down my Blog page to read my posts about Scottish history, culture and single-malt whisky!
29 March 2013 – Dreaming in Dallas Conference Booksigning.  Portion of Proceeds to Benefit Richardson Adult Literacy Center
12 March 2013 – Appeared on BlogTalk Radio's Canned Laughter and Coffee with Renee Bernard. (Click on COS, then look for the 12 March link.
 21 February 2013 – Writers League of Texas Third Thursday – Tales of the Heart: Writing Effective Love Scenes and Love Stories A panel with Mary Mancusi, Shauna Perigo and Tracy Wolff at BookPeople in Austin, TX

9 February 2013 – Book signing at the Barnes and Noble at the Shops at La Cantera in San Antonio with several fellow San Antonio Romance Authors.   I signed print copies of Highland Healer and postcards for Ebook readers.
8 February 2013 – I'm with fellow San Antonio Romance Authors on WOAI TV's SA Living morning show!
30 January 2013 – Highland Healer is featured on Karen Docter's Killer Book Bench.
28 January 2013 – I'm interviewed by Karen Docter for her Author Peek.
19 Jan 2013 – RomCon – Imagine That!
15 Jan 2013 – Across the Plain of Shining Books interview with Pat McDermott
14 Jan 2013 –  Waterworld Mermaids – What is Under That Kilt?
10 Jan 2013 – Plotting Princesses Blog Hop here!
9 Jan 2013 – Sarah Grimm Spotlight Interview
  8 Jan 2013 – RomanceBooks4Us Interview
7 Jan 2013 – Babette James Interview
4 Jan 2013 – Check out my interview!  Just in time for Highland Healer's release day!
28 Dec 2012 – I'm featured on the Romance Lives Forever e-zine and blog!
Highland Healer is listed as an Historical Romance New Release  in the Nov/Dec 2012 issue of The Book Breeze newsletter.
20 Dec 2012 – I'm blogging about "Thirteen Things I Like About Having a Pen Name" with "Coffee Thoughts, the Blog" on CoffeeTimeRomance.com.  It's funny, quick and thought-provoking.
I'm on USAToday's HEA Blog!  13 Dec 2012 dishing on a few of my favorite romances from 2012.
12 Dec 2012 – MK McClintock interviews me!
3 Dec 2012 – The Next Big Thing Blog on my website!
3 Dec 2012 – Alana Lorens interviews me!  Delicious Scotsmen, vulnerable Healers, and paranormal elements–who could ask for more?
19 Nov 2012 I'm interviewed on Nancy Jardine's blog, He Said, She Said!
I'm on the USAToday HEA Blog! 7 Nov 2012 – If your TBR shelf is getting bare, I have some suggestions to refill it.
I'm on the USAToday HEA Blog! 28 Oct 2012 – Just in time for Halloween, I'm one of several romance authors sharing the reads that give them chills.
Highland Healer is on The Romance Studio! Click the TRS logo to check it out!
I'm on the USAToday HEA Blog! 22 Oct 2012 – For five days, romance authors gushed about what's on their keeper shelves. If you need a new book for your TBR shelf, this is the place to look for suggestions from your favorite authors, including me! Make sure you check each day's link!
Scroll down to October 9, 2012 on Lisa Pietsch's blog to find me!
On October 8, 2012, I had a great time visiting Writers Gone Wild. Check it out!
Check out Sasha Summers' October blog archive. On October 3rd, you'll find an interview with moi among her many fascinating posts!
HIGHLAND HEALER RELEASED EARLY TO AMAZON KINDLE!
For the next 3 months, HIGHLAND HEALER will be available exclusively on Amazon for Kindle. On the official release date, January 4, 2013, HIGHLAND HEALER will be available on Nook, other e-formats, and in print.
I had a great time blogging with The Waterworld Mermaids on 1 June 2012! You can still read my blog – Just click on the logo and go to the June 2012 archives.
 Highland Healer – Winner of the 2011 WRW Marlene, Paranormal category (as Warrior)